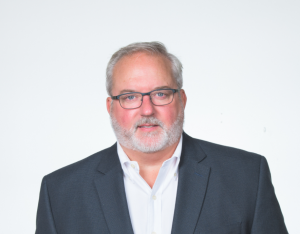 We've recently published a press release announcing that Robert Brooks has joined AMGRAPH Packaging as Chief Financial Officer (CFO). In this role, he manages all aspects of the company's financial operations including budgeting, forecasting, and reporting.
A resident of Brooklyn, Connecticut, Robert comes to AMGRAPH from Capewell Aerial Systems of South Windsor, where he served as the company's controller before being promoted to CFO. Prior to that, he spent 15 years in financial management in the printing industry in successive roles of increasing responsibility.
"I'm excited to get back into the printing business. It's something I always enjoyed," said Brooks. "And I'm especially happy to be joining AMGRAPH. I first learned about them when I drove past their beautiful facility not far from my home. I thought it would be the kind of place I'd love to work, and I was right!"
Robert holds a B.S. in Business Administration from Bryant University in Smithfield, Rhode Island and has a strong background in Lean, Six Sigma, production process improvements, and ROI calculations.
"Rob brings a wealth of experience as a senior manager and finance expert," AMGRAPH CEO and President Kenneth Fontaine said. "He knows the printing industry, and he shares our commitment to sustainability and green operation. I'm pleased to welcome him to our leadership team."