In order to give you customized service and ongoing support that bring real improvements, we like to think "outside the package." Helping you find new ways to improve your processes, save money, and rethink sustainability goals is our top priority.
AMGRAPH helps you:
Improve machinability and functionality
Reduce source materials
Select superior structure materials
Push the limits of your filling equipment
Stay in compliance – we test all raw material with our new GC-MS that measures parts per billion, to ensure all packaging complies with FDA regulations
Additional Services Available from the R&D Lab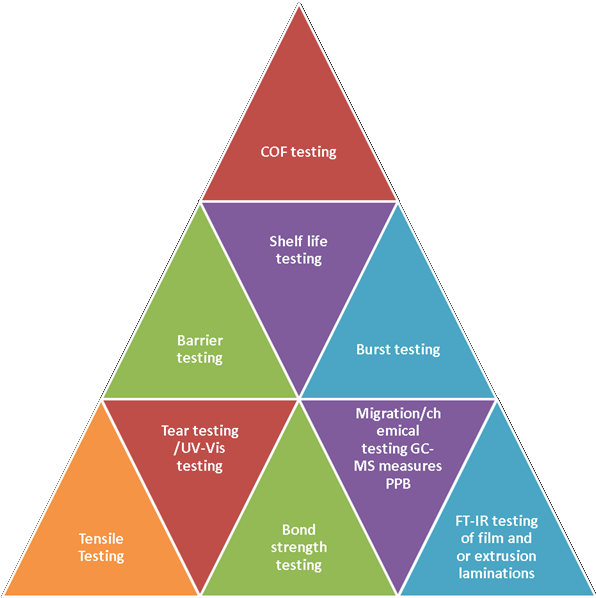 AMGRAPH's success comes from our long-standing relationships with customers who know their needs will be met with every job, from beginning to end. Our support and special services include:
Custom finishing at your request.
Support at your location through vendor-managed inventories and distribution services.
Total traceability and Continuous Systematic Improvement services
Internal R&D helps you identify opportunities and trends in the flexible packaging industry that are cost-effective and sustainable.
Share new technologies and strategies to your marketing and R&D department to help you develop groundbreaking new products.
Identify new structures based on variables including chemical makeup, barrier requirements, and budget, followed by success of test runs at your site.
Employees regularly attend seminars to keep up with industry standards so our customers can stay ahead of the regulations.
Let us know what your custom services or special requirements are so we can help. Call us today or email us with your specific requests. We'll be glad to help you in every way we can.