This former Canon Executive brings decades of insight into strategic planning and manufacturing operations management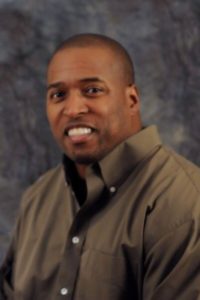 We're happy to announce that we've added a great new leader to our AMGRAPH team. Kevin Burrell (who goes by K.B.) has been named Operations Planning Manager, charged with overseeing all aspects of planning and operations for our state-of-the-art manufacturing facility. K.B. comes to us from Canon Business Process Services in Boston, where he managed the daily operations of 16 sites across New England. He brings more than three decades of experience in strategic planning and operations management to his new role with us.
Like so many people on our team, K.B. is committed to the betterment of his community as well as his company. He is a proud participant in the "Tour de Force" ride, which began in 2002 to honors NYPD officers who lost their lives on September 11, 2001. Since its inception, the ride has grown to a four-day event that benefits the families of law enforcement officers who have been killed in the line of duty. Participants ride 270 miles from the Pentagon in Arlington, Virginia, to Ground Zero in New York City.
"K.B. is a wonderful addition to our team at AMGRAPH," said Michael Drab, VP of Sales. "I know he's going to contribute to the advancement of our operations and services to our valued customers, and he is also a fine example of the kind of community supporter we are proud to employ."
Please join us in welcoming Kevin Burrell! We know he will help us exceed your expectations in all aspects of our operation. Call us today and let us know how we can assist you in finding the right flexible packaging solution for your needs.