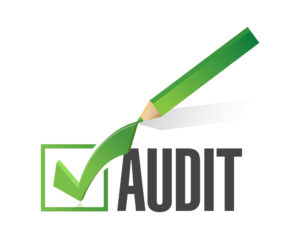 It's tax season, so "audit" is probably the last word you want to hear. But sometimes, an audit is exactly what you need.
A food manufacturer recently contacted Amgraph to help them with a quality audit. We acted as an outside entity that was brought in to examine the packaging products they were receiving to make sure they were getting what they ordered. They needed an experienced eye for this kind of analysis, so we were happy to lend our expertise.
As it turns out, this company was NOT getting what they were paying for.
What they had ordered was an extruded EVOH structure with barrier. We tested the packaging as they received it, and we found that they had not received what they requested. They actually received LLPDE film with reduced barrier. The barrier is a critical component of this application, as it prevents oxygen and moisture from entering the package and contaminating the contents. The introduction of oxygen or moisture food due to poor packaging can affect flavor, texture, and smell—a bad outcome, certainly.
While the look of consumer packaging plays a critical role in sales, the packaging quality for food products is even more important. It is vital that packaging specifications be adhered to, or food can go bad. And if a customer opens a package to find smelly, spoiled food, that customer is not coming back to that brand.
When in doubt, engage a third-party auditor with applicable knowledge to help you ensure that you are getting what you pay for and that it fits the requirements for your product.
Oh, and that food manufacturer we worked with? They are now a happy Amgraph customer!