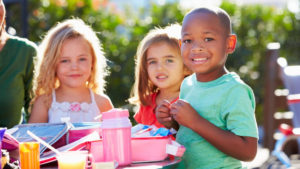 Amgraph is again participating in the fourth annual Uniting for United Competitive Food Drive. We're so pleased to be contributing to such a worthy cause. We feel it's important to support our local community and to share with those in need. 
Last year Amgraph donated 772 pounds of food—and this year, we'd like to do even better. Our goal is to collect at least half a ton! To bring in more than 1,000 pounds of food items, we'll definitely need some help.  
We are collecting donations at our office in Baltic, Connecticut, so if you're planning to stop by in the next few weeks, please bring some donations! We'll have a collection box available outside our HR office. The food drive runs from May 20 through June 6. 
For more information on the types of food needed check out the flyer. 
We would like to thank all of the members of the committee, along with the United Way of Southeastern CT, Savings Institute Bank & Trust, Pop's Premium Ice Cream, and all the partners and sponsors for this program for spearheading the effort to help alleviate hunger in our area.  
Amgraph Packaging is committed to our customers, employees, and community. From sustainable manufacturing to community programs, we always strive to be good corporate citizens in everything we do.