It's important to stay abreast of regulatory change by proactively addressing the uncertainty in packaging health and safety. AMGRAPH's research and development department works to understand the regulatory climate and make voluntary self-regulatory efforts ahead of the compliance requirements and penalties.
Packaging Safety and Health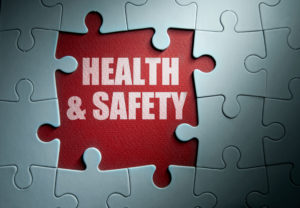 The U.S Food and Drug Administration (FDA) regulates and sets standards for food packaging and labeling to protect human health. It monitors and sets limitations and bans on chemicals used in packaging. Any material that comes in contact with food is considered a food contact material and is under the scrutiny of toxicology testing.
Food Contact Materials
Any new products introduced to the market pose a risk if untested, and all known hazardous substances are to be carefully weighed for safety, even when not specifically labeled as such by the FDA. For example, the recent controversy over Bisphenol-A (BPA), a substance that's been banned from baby bottles, led to an FDA review as a result of consumer demand. Not waiting for an FDA outcome, Campbell Soup Co. announced it would stop using the chemical by mid-2017 in response to consumer concerns.
Despite the FDA's rejection of an outright ban, moving to eliminate BPA reassures consumers as more evidence comes in against its safety. Studies show that BPA is an endocrine disruptor linked to asthma, kidney and heart disease, brain changes, and thyroid problems. The very latest studies say it could also be a contributor to obesity by disrupting metabolism function.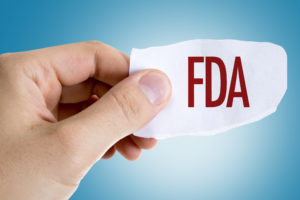 Another food additive under scrutiny includes phthalates, a chemical used as plasticizers, binders, and coating agents in food contact materials such as cellophane, paper, and paperboard. While the Environmental Defense Fund (EDF) has declared phthalates as unsafe for pregnant women, developing fetuses, and children, it's under regulatory review with the FDA following a petition by ten non-governmental organizations.
A third substance under petition is perfluorocarboxylates (PFCs). This chemical is used in paper and paperboard food containers, including pizza boxes, and according to a petition by the National Resources Defense Council, the Breast Cancer Fund, and other consumer and environmental health groups, it can affect fetal development, male reproductive systems, pre- and postnatal brain development, as well as cause cancer.
AMGRAPH practices reflect the very latest in product safety that's available, and we continue to stay ahead of FDA regulations by listening to consumer preferences and concerns. Keeping our customers, the consumers, and the planet safe is reflected in every choice we make, from our green building practices to our package printing with safe, water-based inks.
Product Innovation
As consumer expectations raise the bar in packaging performance and safety, it's critical to identify with the trends and meet the demands with authentic answers that people can trust. Product innovation to evaluate alternatives is an important factor in staying ahead of packaging safety.
One example of proactive innovation in the marketplace is the development of a new water-based coating (Purekote 23589 by Ashland) to be applied to paper or plastic bags, pouches, lid films, foil bags and sachets. Designed for organic and natural products packaging, one of the fastest growing segments in the packaged food industry, the coating meets FDA requirements and is safe for use with any food. It poses no temperature limitations, delivers superior scuff resistance, and can be used with a gravure or flexographic printing process.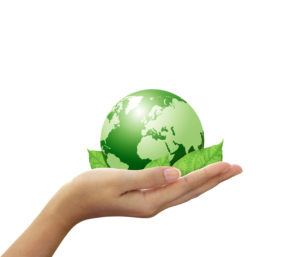 We recognize that there are significant concerns over the adverse effects of packaging materials and coatings, and we work to proactively evaluate all the available alternatives. AMGRAPH stands behind an earth-conscious policy that includes innovative health and safety initiatives in all our decision-making.
AMGRAPH takes industry and consumer trends in flexible packaging seriously, putting safety, health, and environmental concerns first. From our manufacturing and plant processes to our end product, we are committed to a corporate-wide policy on sustainable solutions to cost-effective flexible packaging that our clients need today, while keeping the world safe for tomorrow.