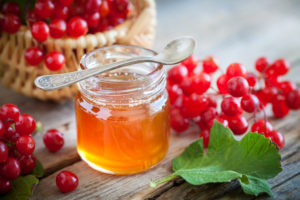 The nutraceutical industry is facing a dynamic market as its consumer base gets younger, demand increases for sustainable packaging, and the LOHAS trend continues to grow. As product offerings shift in response to the small but growing segment of our population called LOHAS, or Lifestyles of Health and Sustainability, new opportunities develop in the product delivery method.
The two central consumer trends affecting nutraceutical packaging are an increasing awareness on health and wellness and a growing concern over recycling and environmental issues. As disposable income increases, consumers are purchasing more non-prescription food and dietary products in an effort to indulge both of these trends.
Health and Wellness Awareness
Nutraceuticals are fortified foods and dietary supplements with viable health benefits. Consumers seeking the nutritional health of nutraceuticals are expanding to include the younger generation as more people seek out ways to improve their well being by addressing weight management, cognitive health, cardiovascular disease, and bone and joint health.
Increasing healthcare costs and growing concerns over living a healthy lifestyle is propelling nutraceuticals into an expanded market with new opportunities for product innovation. For example, the growing interest in probiotics for improving gastrointestinal health and its related benefits. These microorganisms require specific preservation requirements. To meet the demand for this product and its health benefits, the emerging technology of microencapsulation is designed to protect against the adverse conditions of air and light. Other methods in the nutraceutical packaging market will continue to develop and flourish as more natural and healthy alternatives are sought.
Recycling and Environmental Concerns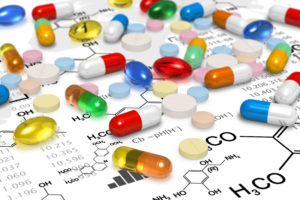 How nutraceutical packaging impacts the environment is a big factor in consumer selection. As consumers deliberately seek out environmentally conscious packaging options, it's important to not only move to green packaging solutions, but to adopt a genuine green corporate-wide policy. Attempting to appear eco-friendly by applying minimal effort to going green, such as labeling one or two products recyclable, is being frowned upon as "greenwashing."
Greenwashing is when a company isn't authentic in its efforts to be environmentally friendly. Using terms that are irrelevant or vague, or spending more money on green promotion and advertising than actual green practices is characterized as greenwashing.
Having an Eco label awarded and verified by a qualified third party demonstrates a commitment and adherence to green standards throughout the company. AMGRAPH's Eco Choice seal is a sign of our commitment to the highest standards of environmentally friendly manufacturing practices, sustainability, and stewardship.
Targeting and Educating the Market
The flexible packaging of nutraceuticals needs to reflect shifting consumer values and lifestyle. A targeted approach to this trend includes packaging that is convenient as well as environmentally conscious. The typical busy lifestyle combined with a green consciousness indicates a need to balance functionality with aesthetics and  sustainability.
It's important to find ways to deliver nutraceutical packaging that is affordable, practical, and sustainable. It's also our responsibility to help educate consumers on green flexible packaging. For example, what is the difference between recyclable, compostable, and biodegradable? The right understanding leads to realistic expectations on what different packaging offers. Incorporating green packaging and processes is an essential ingredient to AMGRAPH's philosophy. Staying at the forefront of the nutraceutical market means forging ahead with innovative packaging that is better for the environment, better for consumers, and better for growing the nutraceutical industry.